JPE Brand Event | 2023 SEMICON is Coming Soon
SEMICON 2023 will be held for the first time at Taipei Nangang Exhibition Center 1 & 2 from September 6th to September 8th this year. The event is centered around innovation and sustainability with the theme "Inspire Innovation. Empower Sustainability." and has invited nearly a thousand manufacturers, with more than three thousand booths, to participate. The event brings together important manufacturers in the semiconductor industry and its peripherals, including advanced processes, heterogeneous integration, compound semiconductors, automotive chips, smart manufacturing, sustainable manufacturing, semiconductor security, etc. There will also be multiple international forums held from September 5th to showcase the latest technology trends and front-end applications with strong capabilities!

In addition to participating in the exhibition event, JPE has also been invited to participate in the TechXPOT Innovation Technology Symposium with the theme of "Material selection and configuration of instrument tube system at close range". It will be held on Wednesday, September 6th at 2:40 pm at TaiNEX 1 (Hall 1), 4F Booth#L1100 for professional interaction with the audience. We sincerely welcome people from all walks of life to participate.
At the same time, JPE has a total of two booths this time: 4F L0306 and 1F J2337. We welcome you to come and get to know JPE's team, products and services during the exhibition.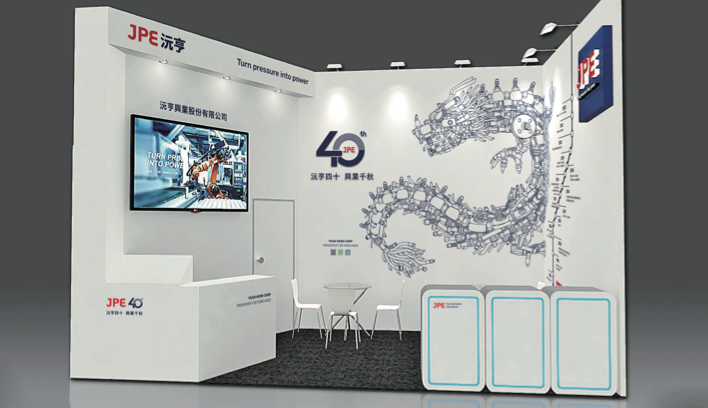 We look forward to receiving professional and advanced people from the industry during the exhibition period to drive our team to work harder and improve every day!