Built for dedication.
2022-10-27
Company Activity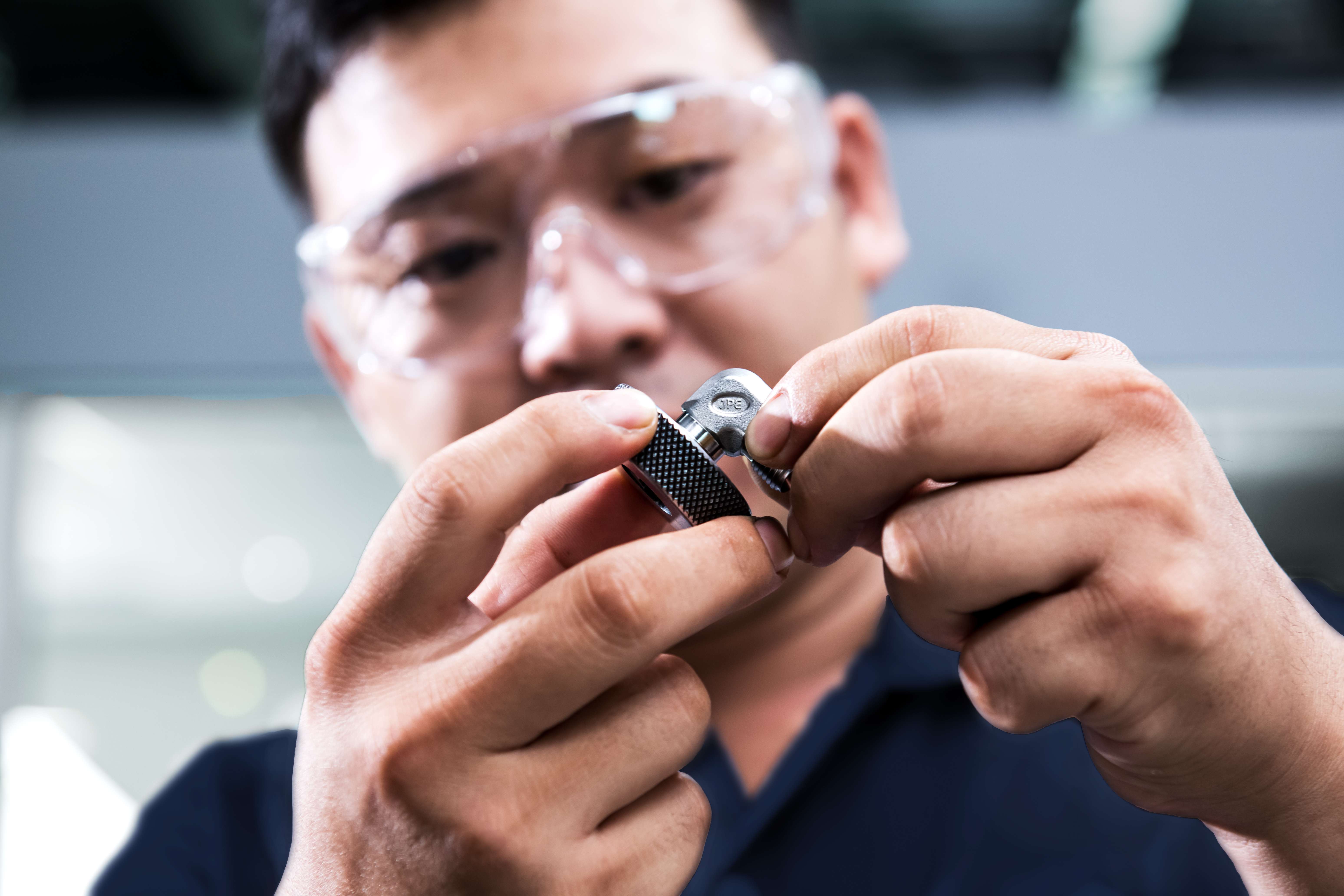 An outstanding R&D team is often regarded as the soul of a good brand. JPE, being one of the benchmarks in the industry, our R&D team plays an important role for supporting the growth of the company over decades. Not only JPE's R&D team developed new products and iterative optimization of existing products, but also being good at standardizing and improving industrial process. With great advantages from the team, JPE achieves the leading position.
More than half of JPE core R&D team owns master's degrees, and some even have more than one major and specialization. The RD manager, Mr. Zhuang, who has led the team over years, said that the R&D team in traditional enterprises is often too focused on developing new concepts products. Due to lack of profound practical experience in process engineering, mechanical engineering or precision machining, many practical challenges in during mass production phase was encountered, which was time-consuming and expensive, even not necessary. The core R&D members of JPE, whose expertise in quality engineering and mechanical engineering, can consider the potential problems and risks from mass production in the early stage of product development. With such a comprehensive thinking and integrated solution capability, it shortens the time for mass production as much as possible, and also makes the cost well controlled.
Being competitive as the similar quality level as the benchmark brands in the international market, JPE even has the potential to surpass in the customization capabilities as well as comprehensive indicators of some products. JPE R&D team members have established excellent ability to communicate with customers' technical teams and propose solutions in terms of product iteration, engineering analysis capabilities and technical consultation over year. With these experience and teamwork, more and more high quality products and precise solutions will definitely be provided in the future. As we always said - Turn Pressure into Power!