JPE Product|BVL33 Series Casting Ball Valve
2022-11-17
Featured Products
BVL33 series casting ball valve is a product specially designed critical working conditions. For risky applications (flammable and explosive fluid) in the pipeline, BVL33 is the ideal solution to secure the safety of piping system by its performance, which approved by ISO 15848 and API 607, and minimize the risk of fugitive emission.
The BL33 casting ball valve product line has the following features:
1. 100% factory tested
2. Applicable media: water, oil, gas
3. Applicable temperature: -29℃ — +180℃
4. Optional locking device
5. Body material ASTM A351 CF3M Side material ASTM A182 F316L
6. Blow-out proof stem
7. API 607 Fire Safe Certification
8. Low Emission Certification ISO 15848
Through the illustration of valve features below, it can provide with the better understanding to the working principle of JPE' ball valve.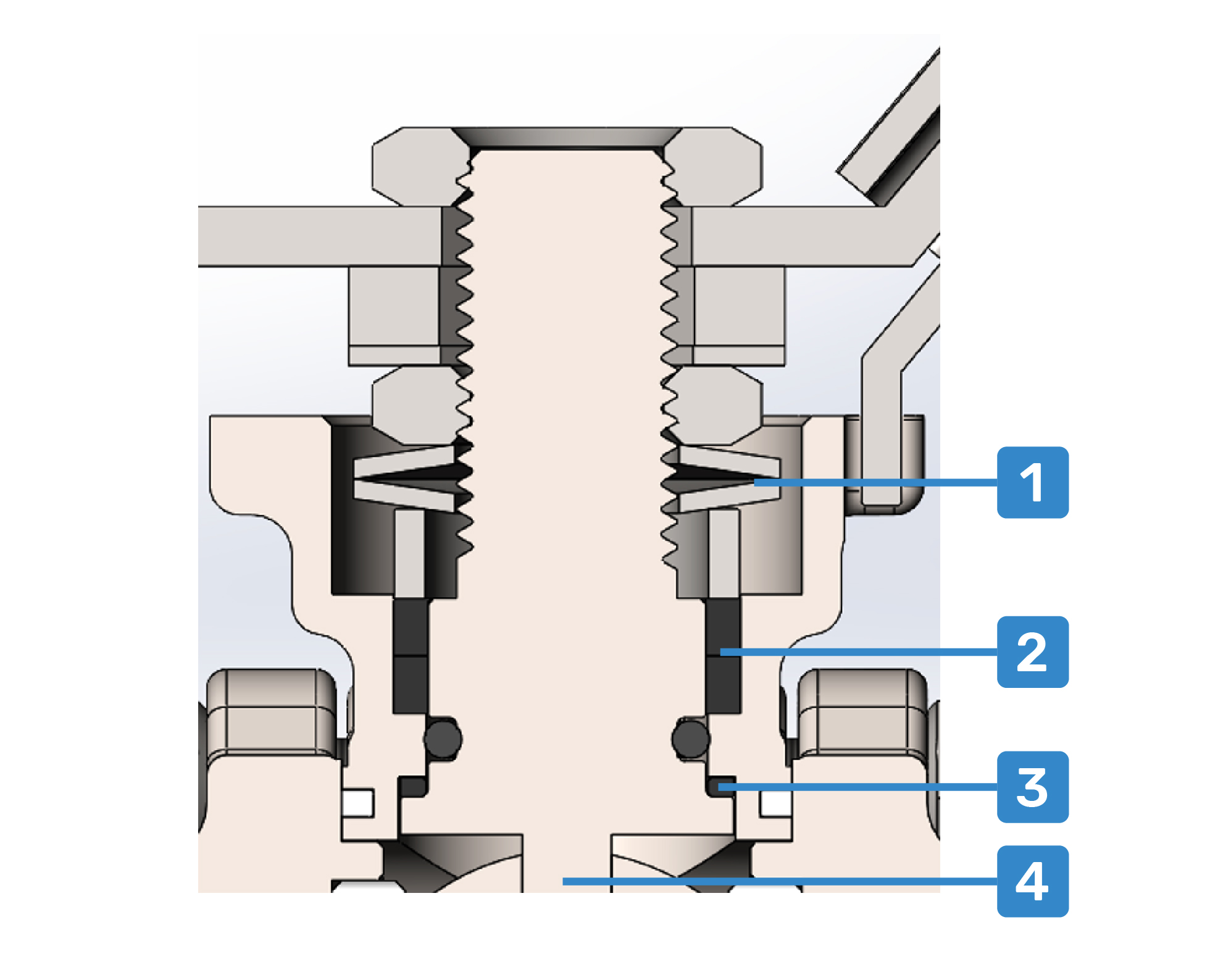 1.Stem Spring
Compensates for pressure and temperature changes and wear Providing the offset against the wear and change of pressure and temperature.
2.Two-piece graphite stem filler
High temperature resistance
Performance improvement
Compensate for stem wear
3.High Strength Valve Stem
Smooth lever operating
Eliminate friction between stem and body
Anti-wear material
4.Bottom Loading Stem
Blow-out proof stem
BVL33 series casting ball valve product is ISO15848-1 low emission certified. The performance of the product has been well recognized by international testing standards. While the sealing performance has been approved, the product has also acquired the API 607 ​​fire test certification. The test shows that the product maintains the good sealing performance after nearly half an hour of burning It shows that such performance can properly ensure the safety of the pipeline.

ISO FE BH - CO1 - SSA0 – tRT - 3000psi - ISO15848-1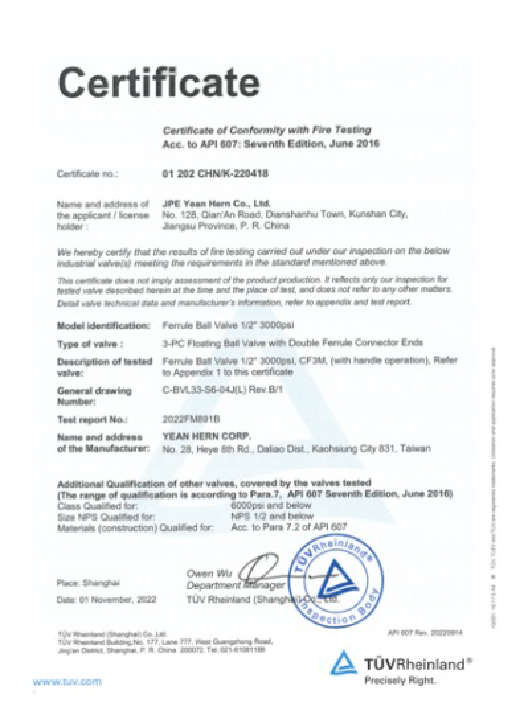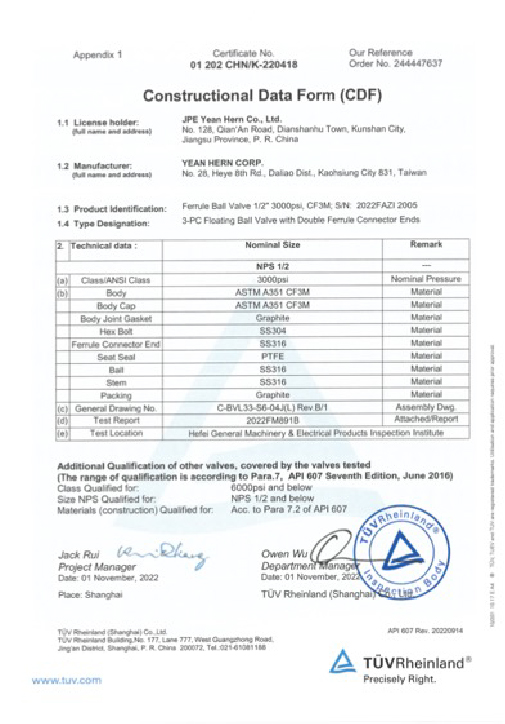 In industrial applications, either in closed or open fluid (liquid/gases) system , the fluid pressure is closely related to velocity, density, temperature, volume and other variables. With the utilization of simulation software, JPE's professional engineers are able to assess the actual working conditions and analyze the actual performance of the product under different operating circumstance to effectively improve and optimize the JPE's product development.

In addition, JPE's R&D team utilize the CAE software to assess and determine the correct wall thickness of this product line. As such, the product safety can be ensured and the risk can be also minimized. As shown in the schematic diagram below, you can see the simulation details in the operation of the analysis software.




The connections of BVL33 are available in different options such as JPE tube-end, female thread, and welding type (butt welding socket welding). If there is any further info about the fire resistance and sealing performance of BVL33 series products, feel free to contact the JPE team for more detailed information.