JPE Brand Event | CIPPE 2023 Exhibition Report
2023-06-13
Company Activity
The 23rd China International Petroleum & Petrochemical Technology and Equipment Exhibition (CIPPE 2023) was held at the China International Exhibition Center in Beijing. The exhibition lasted for three days from May 31st to June 2nd and was filled with enthusiastic exchanges.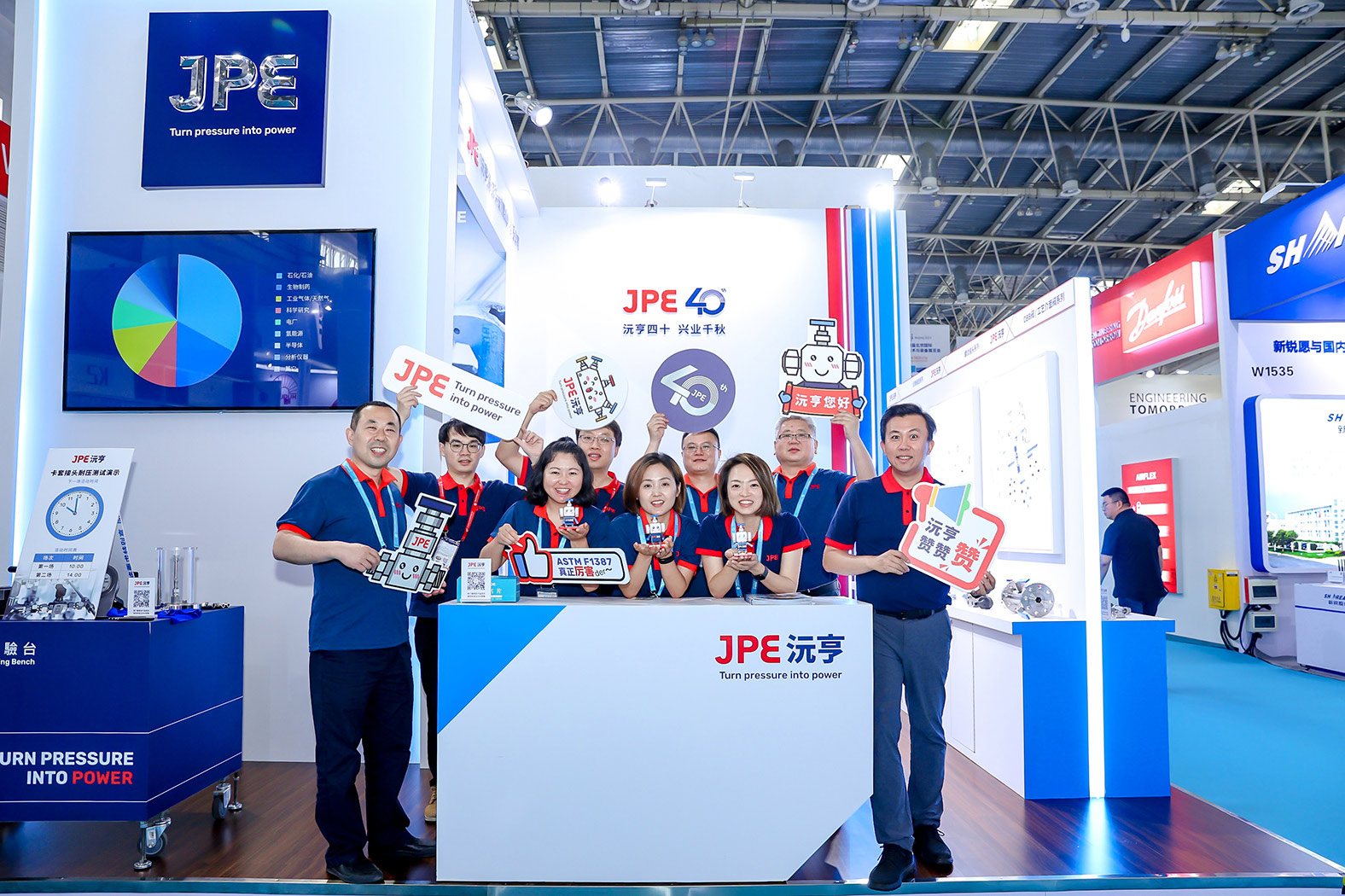 This year, in celebration of its 40th anniversary, JPE made a grand appearance with a brand new image and cutting-edge design style. The JPE team, located at booth W1-635 in West Hall 1, exhibited alongside professionals from 18 countries and over 1,800 companies to witness this annual industry event.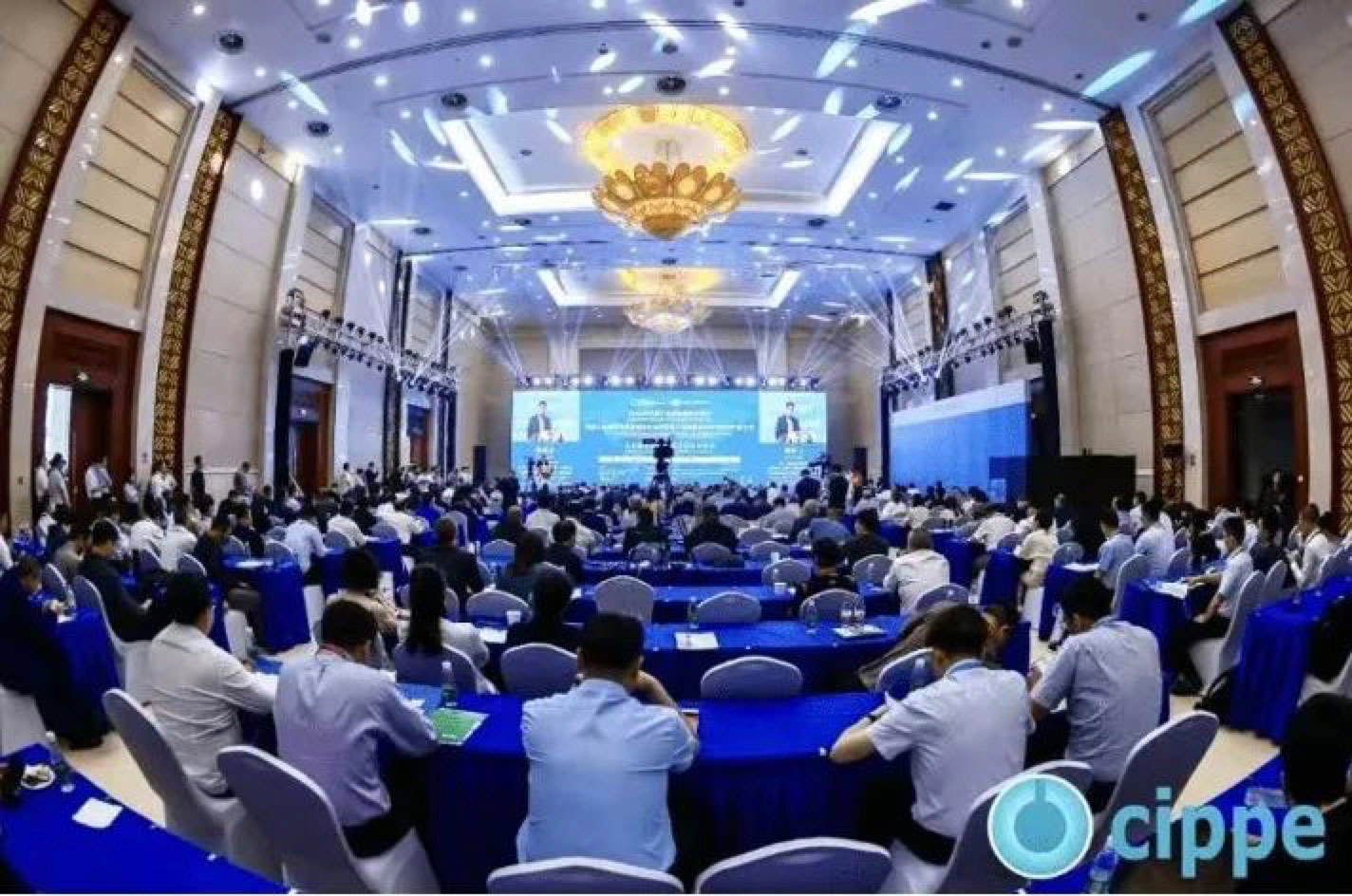 *Pictures from the Internet
Core sales and technical team members from Kunshan, Zhangjiagang, and Kaohsiung greeted many familiar JPE customers at the booth and also received many new customers. Notably, there was a significant increase in international customers from abroad this year, further showcasing the strength of the JPE brand. On-site pressure tests were demonstrated once again, attracting a large number of visitors with professional equipment that showcased how JPE products are verified under harsh working conditions.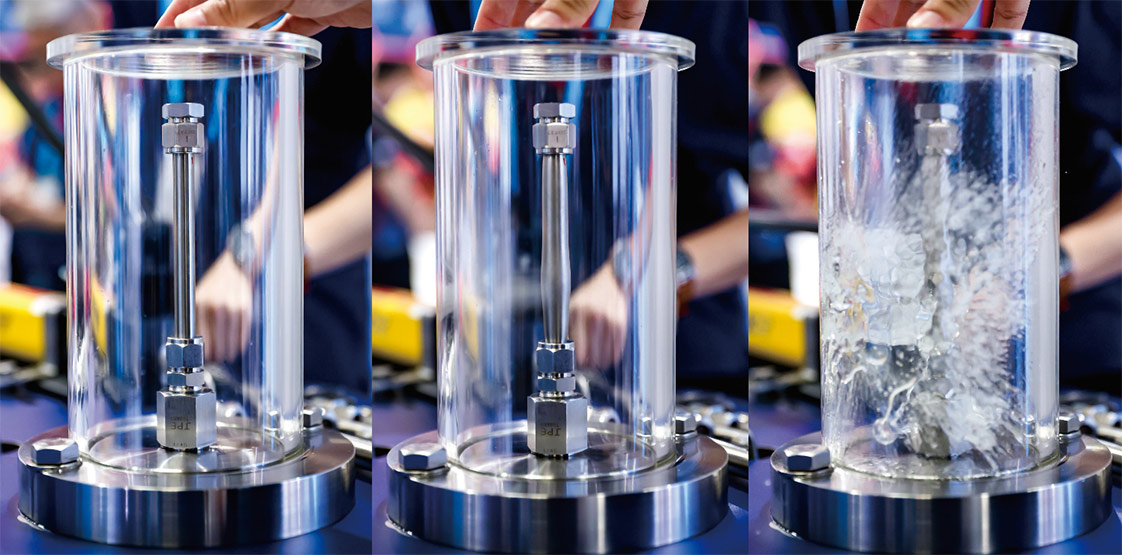 In order to better highlight the safety and reliability of their products, JPE's on-site technical teams engaged in close technical exchanges with users in addition to arranging product testing and verification. They provided detailed explanations of recent product developments and investment in new product certifications. The wide range of topics discussed and confident communication fully demonstrated the strong capabilities and performance of both the brand and its products.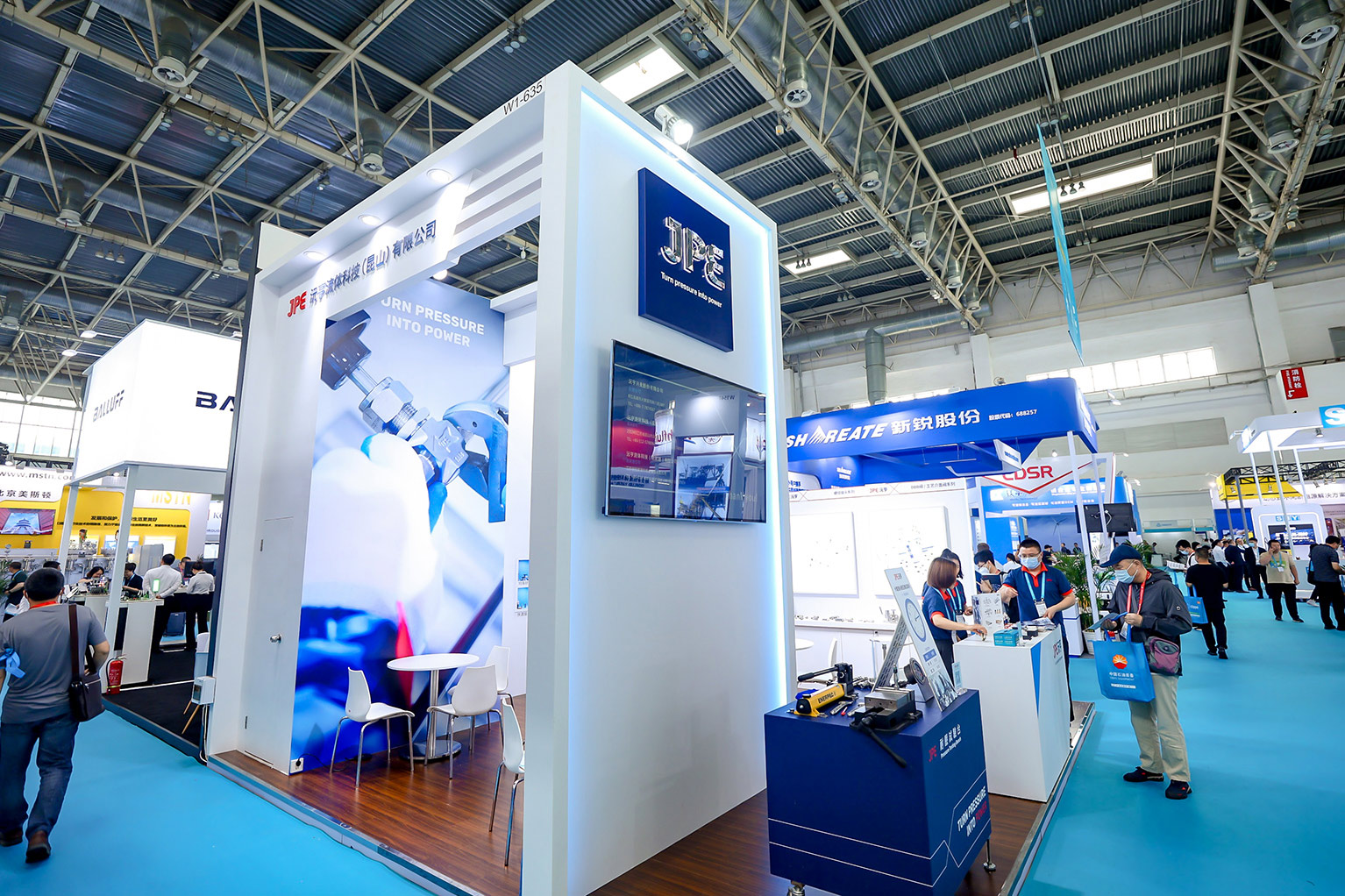 JPE also officially announced its new 40th-anniversary logo at this exhibition, proclaiming a new era for the well-established enterprise with the slogan "Prosperity beyond ages!" Through lively exchanges with new and old customers on-site, JPE will create a better industry vision for the future and attract more loyal support and dedication. JPE adheres to the spirit of continuous improvement, maintains an active and motivated attitude, and drives growth to a higher level!
「Wonderful moments of this exhibition」